World Home Depot continues to 'build beyond tomorrow'.
July 28, 2019 | 20 mins read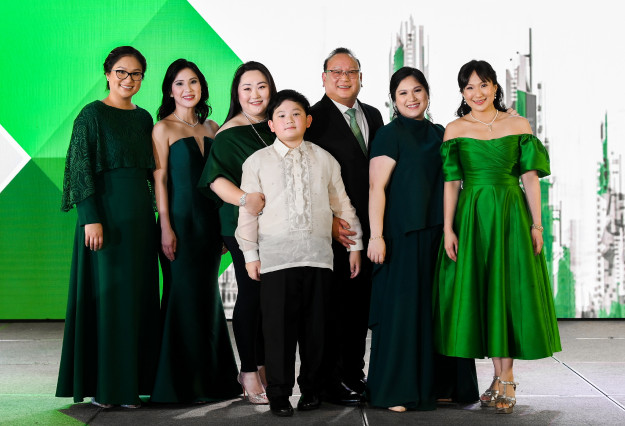 MANILA, Philippines — The Philippine construction industry continues to make waves, with big property developers at the forefront. In the backstage, silent but potent structural and architectural companies such as World Home Depot make sure that the dominant names only offer the best homes or commercial infrastructure to their customers.
Celebrating its 30th year of distributing a wide range of finishing construction materials, WHD gathered new and old industry partners in a recent gala dinner event at Conrad Hotel in Pasay City.
In her welcome remarks, WHD Finance Manager Zarla Po expressed the company's gratitude to all its clients through the years.
She shared, "Since 1989, World Home Depot has strived to be the No. 1 provider of high-quality finishing construction materials. We have dedicated ourselves to our clients and partners to provide innovative materials and excellent service and solutions... We are proud of our achievements these past three decades, becoming nationwide, with branches in Marikina, Davao, and Cebu, making our first billion in sales, and being known in the Philippine construction industry."
Originally named Home Depot Merchandising, WHD was established in 1989 to fill in the "quality gap" by importing directly from global manufacturers of quality construction materials. In 2007, WHD started its own line of phenolic boards, namely Rhinoply and Oxforme, and is the sole distributor of these brands. The following year, it partnered with Philips Professional Lighting System. WHD then started providing design and technical assistance using professional photometric analysis.
Now among the leading importers and distributors of high-quality flooring, lighting, ceiling and walling assemblies, the company continues to develop and introduce new products. Among its clients are big names in the real estate industry, namely, Ayala Land, SMDC, DMCI, Megaworld and Double Dragon Properties. In a testimonial, Knauf Gypsum Philippines' Wayne Studdon said he couldn't wish for a better business partner than World Home Depot.
"We know that the building products industry and the construction industry is such a tough business. So for World Home Depot to be long surviving, growing the business and expanding the business for 30 years is truly amazing. It's fantastic. I have to say it's been such a pleasure to work with Willard, his family and the whole World Home Depot team," he said.
WHD marked the milestone anniversary by awarding 30 companies that have greatly contributed to WHD's success. Making the awards more meaningful and one-of-a-kind was the sculpture designed and created by steampunk artist Mario "Ram" Mallari Jr. The Da Vinci metal sculpture features storeys and structures nestled on a turtle shell, symbolizing WHD's growth on a gradual but steady pace.
The event was capped with a grand toast led by WHD founder and president Willard Po and his family, followed by entertainment from celebrity singer, Jona.
Po concluded her speech, "We look forward to continue providing quality materials and valuable service to our clients to strengthen our business relationships with our principals and partners and to take care of our dedicated employees so that together we can build a sustainable community for future generations to come. Together, let us all build beyond tomorrow."

GO BACK